Looking for a fun evening in with some of your favorite people and products? Host a jewelry craft night and make our solid perfume lockets! Make-and-take parties with crafts like this are a great way to connect with friends or acquaintances and share Young Living in an organic way.
This simple recipe and craft is an easy introduction to Young Living essential oils. Depending on your group size, the craft itself doesn't take very long, but leave an hour or so for the perfume to set and solidify. Use this time to snack, play games, mingle, and answer any questions about Young Living that guests may have!
See below for the know-how to create a beautiful, memorable, on-the-go alternative to synthetic perfumes!
Preparation for the Host
Supplies for each person

1 glass or ceramic bowl
1 wooden popsicle stick
Small metal spoon or dropper
1 1/2 teaspoons V-6™Vegetable Oil Complex
1 teaspoon beeswax grains or pellets
10–25 drops of essential oil
An empty locket. You may want to ask your guests to bring their own. Inexpensive lockets can be found at thrift stores, online, or at some antique shops.
A double boiler. If you don't have double boiler, you may substitute a glass measuring cup inside a pot of water.

Enough essential oils on display for people to create their own fragrance. We suggest a good mix of wood, floral, and citrus oils.
Blend Ideas
Your guests can choose one oil, or they can experiment with blends. Here are some we recommend:
Single Scents
Blend Ideas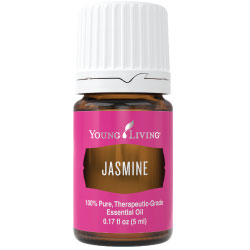 Citrus: Elevate
Floral: Romance
Woodsy: Invigorate
Instructions:
Melt enough beeswax for your group over a double boiler.
Once the beeswax has melted, stir in the V-6 Vegetable Oil Complex.
Working quickly, remove from heat and carefully place 2½ teaspoons of mixture into each guest's bowl.
Have guests add up to 15 drops of their desired essential oils and mix with the wooden popsicle stick. Have your guests select their oils ahead of time to maximize work time.
Using the spoon or dropper, carefully transfer mixture to the hollowed side of the locket and allow to harden. This should take about an hour.
Feeling inspired to host your own make-and-take party? For more ideas to make it your own—what to diffuse, whether or not to charge, and what food to serve—take a look at our "How to Host a Young Living Make-and-Take Party" blog post.